Greetings Box Elder Kindergarten Families! On Wednesday Oct. 27, the first day of Quarter 2, K students will begin attending school full days with the same release time as the other students: 3:24 Monday through Thursday and 2:16 on Fridays. Any questions, please call 352-3222.

As a reminder - there is NO SCHOOL tomorrow or Friday of this week for MEA days and teacher trainings throughout the state of Montana. Enjoy the long weekend and we will see everyone back to school on Monday. Athletes - check with your coaches for practice times for tomorrow. JH basketball jamboree for this weekend was cancelled.

There will be no after school activities for 4th and 5th graders this evening. Please be sure someone is home for your children.
Saturday, October 16th HS Volleyball @ Gildford Varsity - 7:00pm bus departure - 5:15pm
Today's volleyball game will be at 5:30pm. Go Bears!

Attention all parents/guardians of students participating in the 21st Century After School Activities: there will be NO activities this afternoon - all students will be coming home on the bus at 3:30. Sorry for the late notice.
From the Box Elder High School Student Council: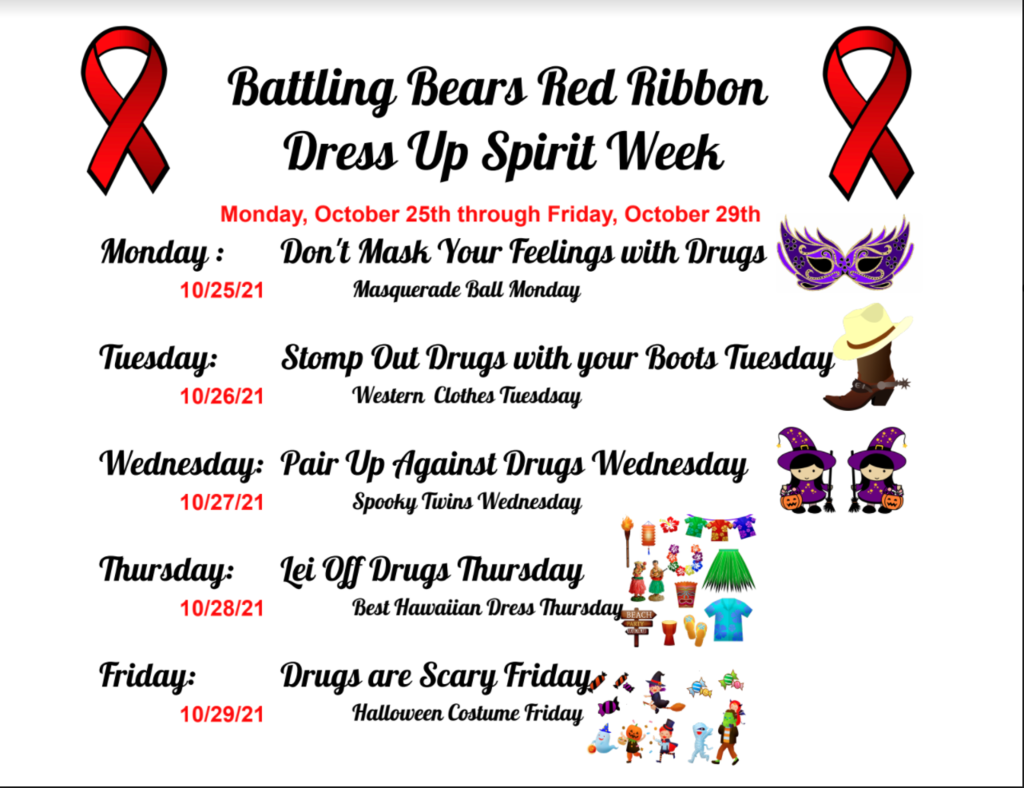 Attention Parents/Guardians & students who participate in the after-school activities with 21st Century Program: Next week we will only have activities on Monday and Tuesday afternoon.
Check out the Athletic Schedule: Tuesday, October 12th HS/MS/ELEM XC @ Havre MS/ELEM - 3:00pm HS - 4:30pm Bus Departure - 1:45pm Thursday, October 14th HS Volleyball vs Chinook Varsity - 5:00pm Friday, October 15th HS/MS XC @ Harlem MS - 10:00am HS - 11:00 am approximately Bus Departures - MS - 7:45am , HS - 8:15 am Saturday, October 16th MS Basketball vs North Star in Box Elder MS Girls - 9:00am MS Boys - + 10 min. (approx. 10:00am)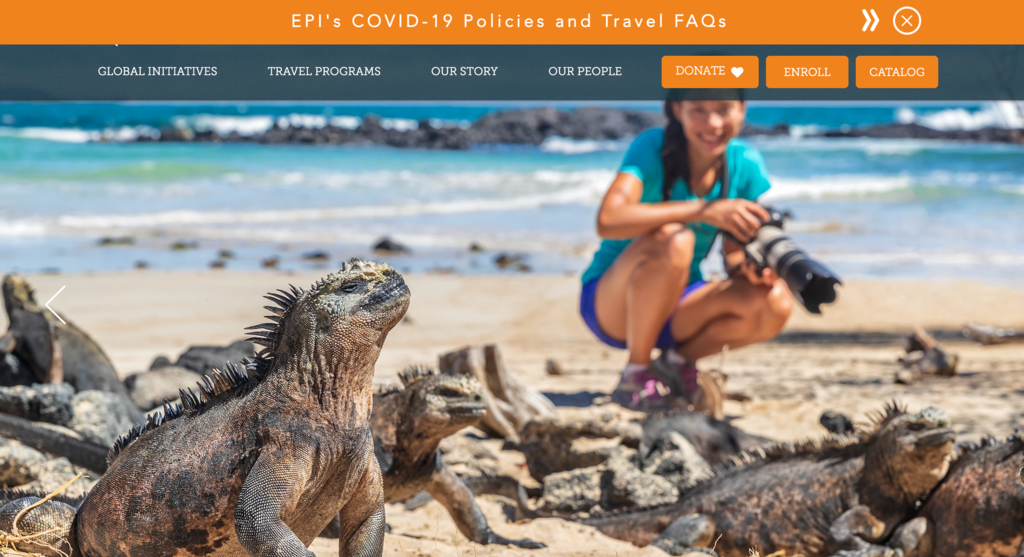 Tuesday, October 12th, is picture day at Box Elder Public Schools.

The ACES program will be holding Ribbon Skirt making classes this Wednesday and Thursday (10/13 and 10/14) from 4-7pm for Box Elder students and parents/guardians. A meal will be served and we can accommodate up to 8 people per night. Contact Ms. Blackbird for more information.

Staff, Students, Parents & Community: Please read this public notice from Superintendent MacDonald regarding tomorrow's calendar change.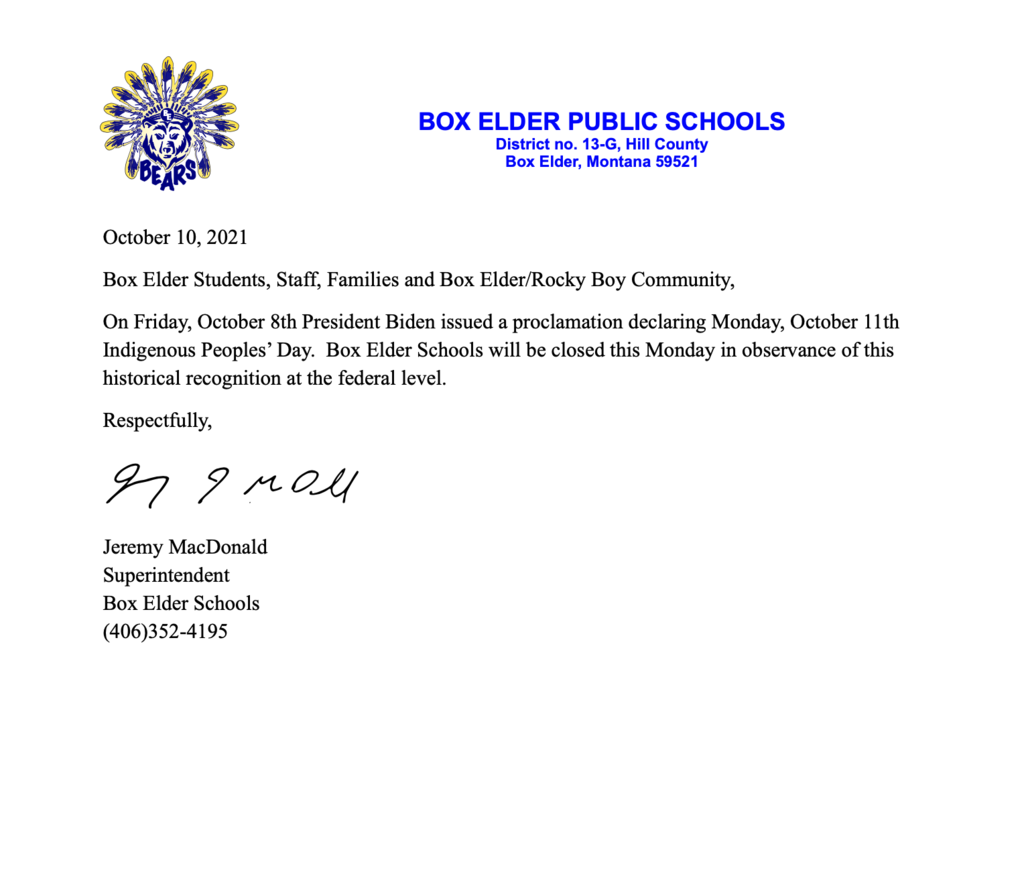 Attention Bears Fans: Each player is allowed two fans at Fridays Volleyball match in Hays. Go Bears!
Attention Box Elder Bear Family: School pictures will be on Tuesday October 12th. Picture packets will be going out later this week and Monday.

The ACES program will be holding ribbon skirt making sessions Tuesday and Wednesday this week (10/4 & 10/5) from 4pm-7pm for any Box Elder students and/or parents/guardians. We can accommodate up to 8 people and a meal will be served. Contact Ms. Blackbird for more details.
Athletic Update: Monday,October 4th MS/HS Cross Country Meet - POSTPONED for October 12th Friday, October 8th HS VB @ Hays Varsity - 5:00pm Bus Departure - 2:30pm Saturday, October 9th MS/HS Football @ Power MS KIckoff - 10:00am HS Kickoff - 2:00pm Bus Departures: MS @ 7:00am, HS @ 10:00am HS Cross Country @ Malta First Race - 10:00am Bus Departure - 7:00am MS Volleyball @ Fort Benton (District VB Tournament) Times - TBA (Bracket and Schedule will be available by Thursday) Bus Departure - TBA HS Volleyball vs CJI in Box Elder Varsity - 3:00pm
Middle School Boys and Girls Basketball practice begins nextweek. If your 7th or 8th grade child plans to participate, then they need to have an up to date sports physical on file with the Athletic Director. If you have any questions, please let me know. Thanks and GO BEARS! Neal Rosette Jr Box Elder Schools - AD
Middle School Boys and Girls Basketball practice begins nextweek. If your 7th or 8th grade child plans to participate, then they need to have an up to date sports physical on file with the Athletic Director. If you have any questions, please let me know. Thanks and GO BEARS! Neal Rosette Jr Box Elder Schools - AD
Activities Schedule for the week: Monday,October 4th MS/HS Cross Country Meet - POSTPONED for October 12th Friday, October 8th HS VB @ Hays Varsity - 5:00pm Bus Departure - 2:30pm Saturday, October 9th MS/HS Football @ Power MS KIckoff - 10:00am HS Kickoff - 2:00pm Bus Departures: MS @ 7:00am, HS @ 10:00am HS Cross Country @ Malta First Race - 10:00am Bus Departure - 7:00am MS Volleyball @ Fort Benton (District VB Tournament) Times - TBA (Bracket and Schedule will be available by Thursday) Bus Departure - TBA HS Volleyball vs CJI in Box Elder Varsity - 5:00pm