B.E. Elementary will be remote the rest of the week. Teachers will be holding at least one Google Meet per day to communicate with student(s). Have your child check emails and Seesaw for more info about Meetings and to stay caught up! Completed work counts for daily attendance!

Attention Box Elder HS/MS Students: We will be online learning Wednesday through Friday this week. You will need to log in to your teachers Google Meets for instruction during the regular bell schedule. Attendance will be taken. To join a google meet class, use your teachers last name as the google meet code. (Exception, Use PE for all PE/weights/health/lifefit/physical conditioning classes) Hope to see everyone virtually tomorrow and back in-person on Monday.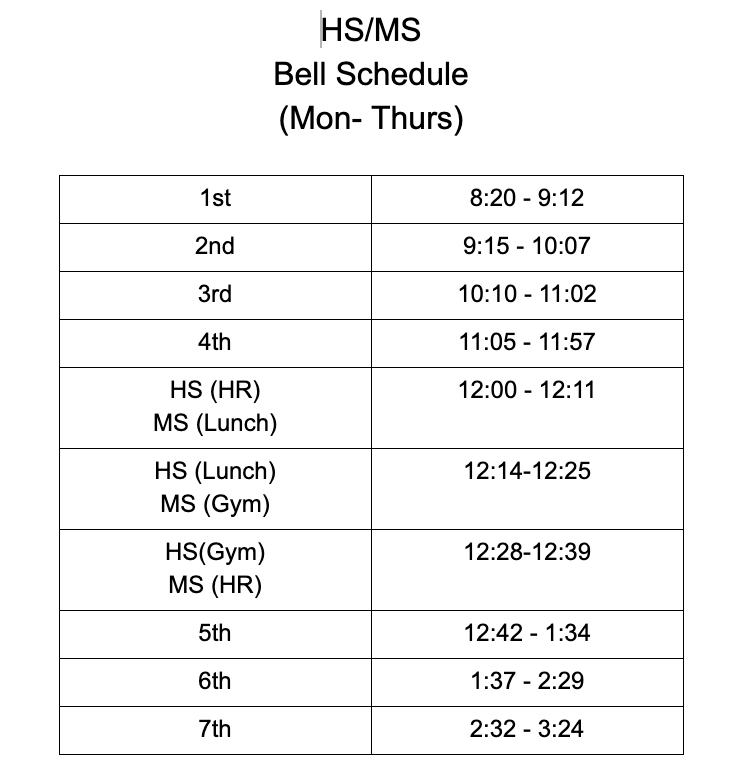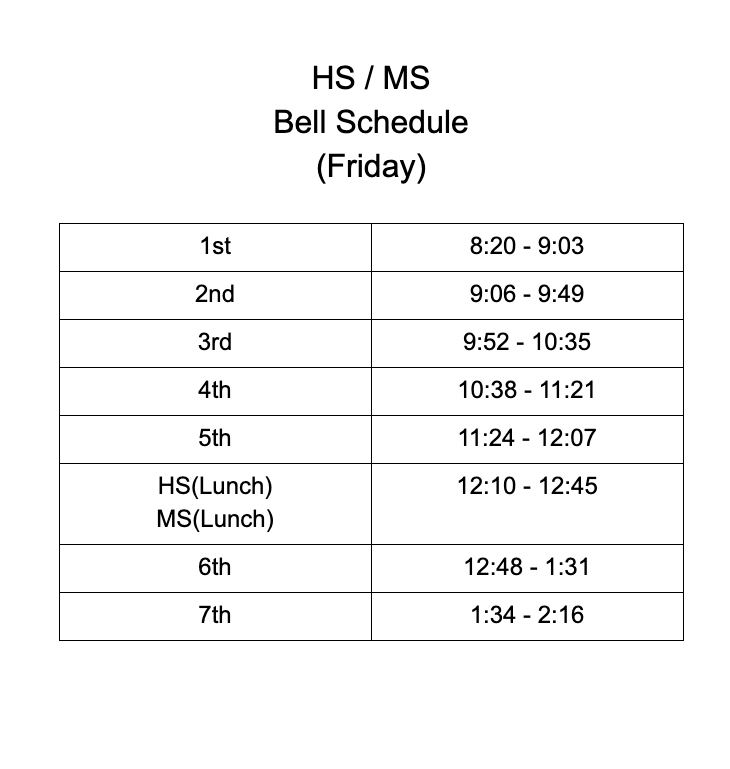 Important update from Box Elder School: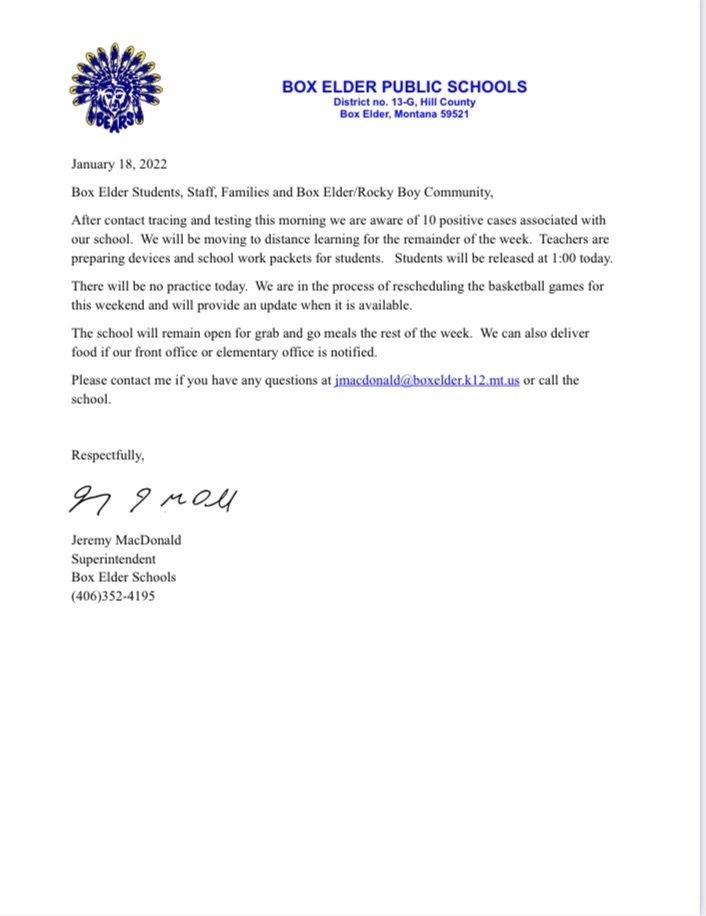 Sport update for this week: All basketball games have been postponed this week. We will keep you updated with rescheduled times. Go Bears!

Attention all parents/guardians of elementary students who participate in 21st Century After-School Activities - due to the weather conditions we are going to cancel activities this evening. All students will be coming home on the bus at 3:30 - please be sure someone is home for them!

Good luck at BPA/ABIL Regionals, Box Elder Bears!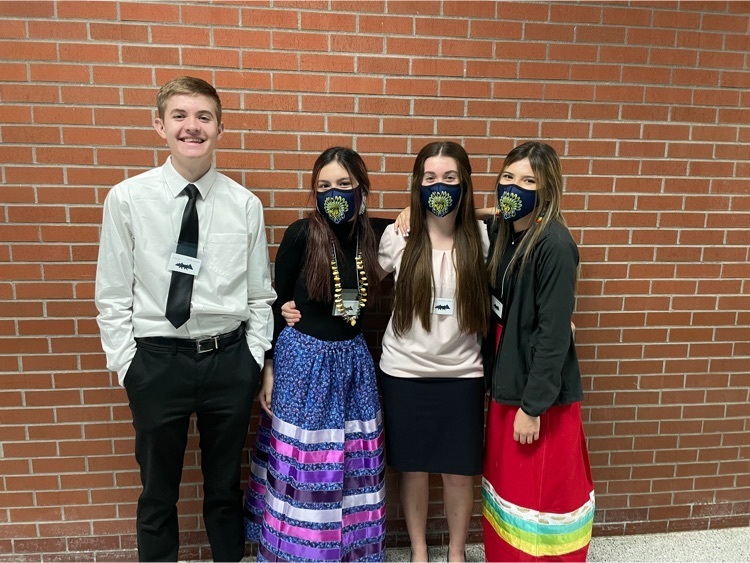 Box Elder Bears sports update: Todays Lady Bears game is postponed due to Covid-19. JV boys will play at 1:00pm. And Varsity will tip-off at 3:00pm. We will keep you posted for when the Lady Bears game is rescheduled.

Game Times today in Harlem ; JV Boys - 1:00pm Varsity girls - 2:30pm Varsity boys - 4:00pm Go bears 🐻

Attention all parents of students who participate in 21st Century After-School Activities - there will be NO activities this evening. Please be sure someone is home for your child(ren). We do not have school on Monday, January 17 but will resume activities on Tuesday, January 18, 2022.

Monday January 10 Notification for Box Elder Elementary Parents/Guardians: Second grade after school tutoring is canceled tonight.

Weekly Bears Athletics update: Tuesday, January 11 HSBB @ Rudyard - Canceled and will make up at a later date Friday, January 14 HSBB vs Hays in Box Elder JV Boys - 4:00pm V Girls - 5:30pm V Boys - 7:00pm Saturday, January 15 HSBB @ Harlem JV Boys - 1:00pm V Girls - 2:30pm V Boys - 4:00pm bus departures: Boys @ 11am, Girls/Cheerleaders @ 1215pm

Bears Weekly Schedule Friday, January 7 HS Bb vs Big sandy in Box Elder Jv boys - 4:30p V girls - 6:00p V boys - 7:30p Saturday, January 8 HS Bb vs Fort Benton in Fort Benton Jv boys - 4:30p V girls - 6:00p V boys - 7:30p

Good Morning Bear Family! After much consideration of the current extreme weather we have decided to not hold after-school activities for any elementary students this week. We do not want kids out on the buses in the extreme cold after dark. Please be sure to dress your kids appropriately for the weather throughout the winter- layer up as much as possible! 7-12 grade tutoring WILL BE available if you have your own ride. NO 5:00 buses will be running - but teachers will be here and available to help get/keep your grades up as we approach the end of second quarter. Athletic practices for High Schoolers will still be held.

Happy 2022! We are very happy to see everyone back at school today. We will start back up with after-school activities for the 2nd-6th grade 21st Century After-School Activities TOMORROW, January 4, 2022. Please be sure someone is home for your students today!

Box Elder Sports Update: Tonights games at the Den start at 5:00pm for the Lady Bears and the boys at 6:30pm. Wednesday's games will be in Rudyard with the Lady Bears tipping off at 3:00pm followed by the boys at 4:30pm. Go Bears

Two and a half days of school this week - deck yourself out in holiday attire each day!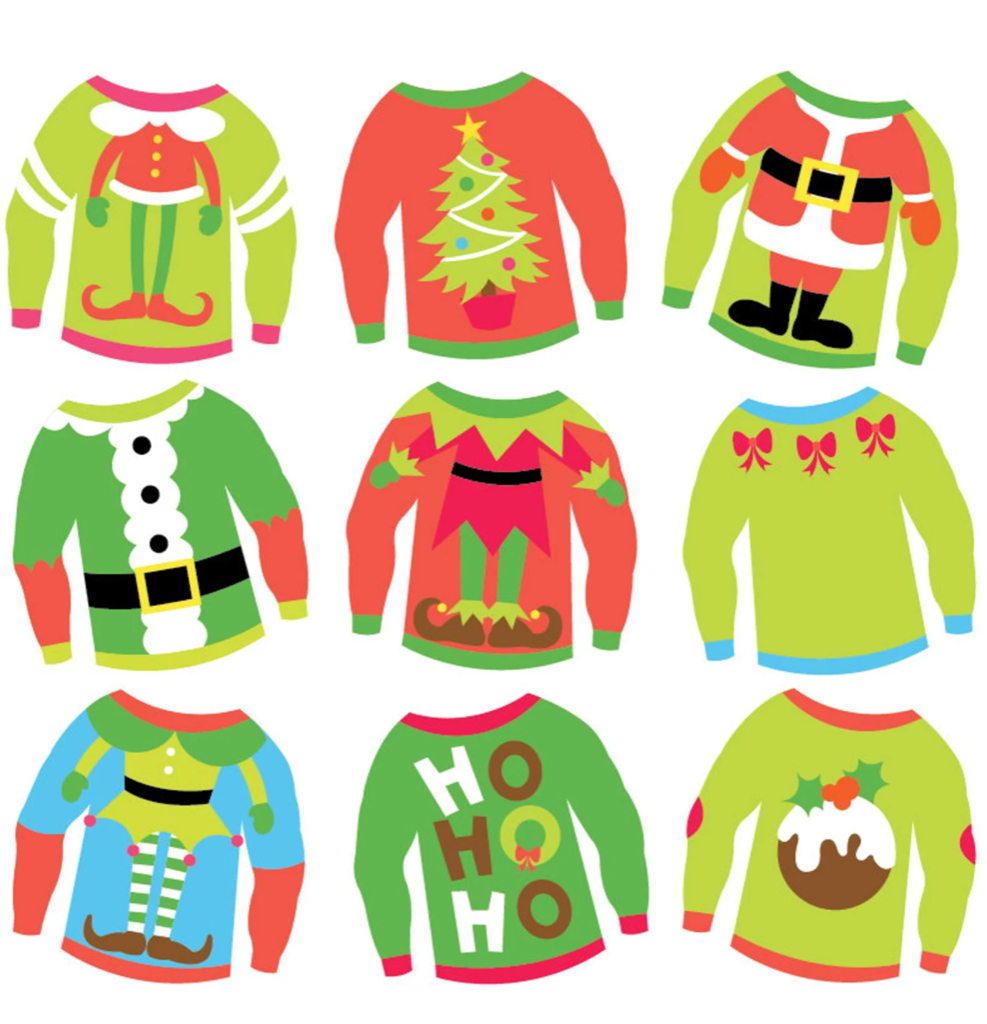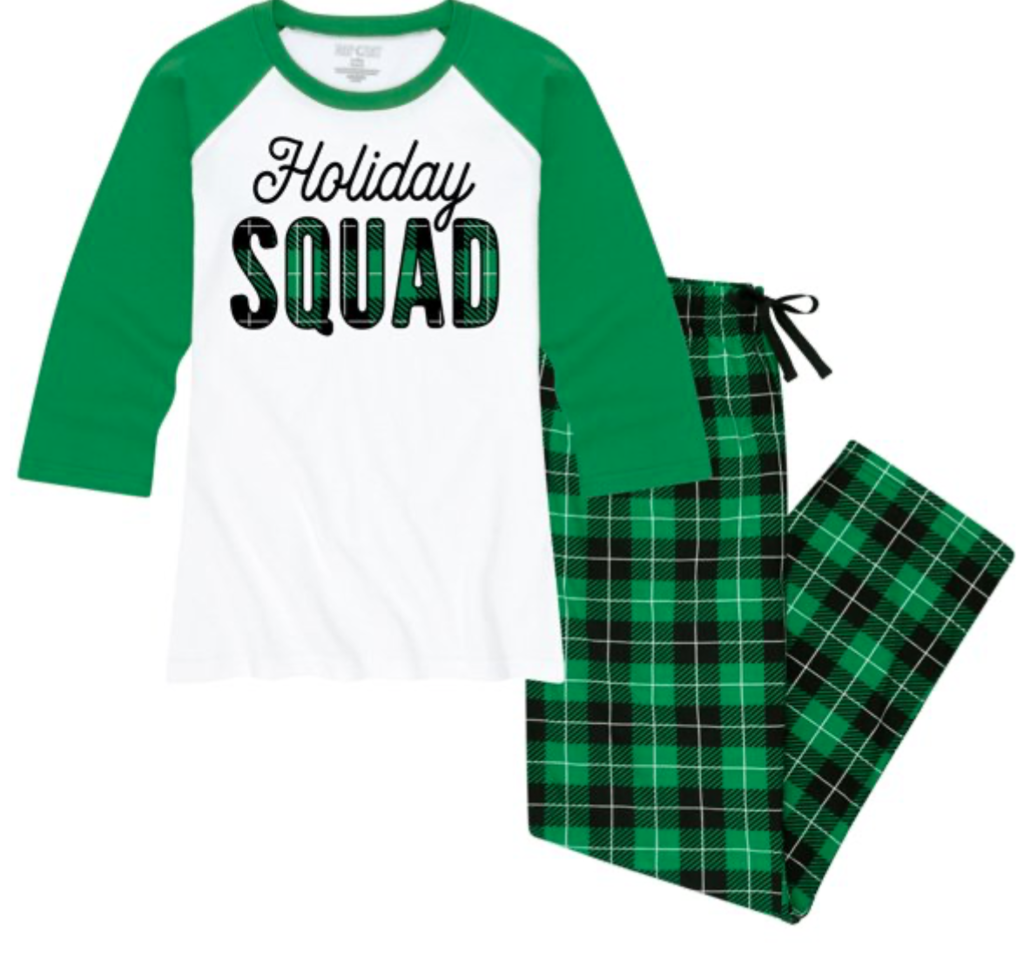 Saturdays game time at the Den: Jv girls - 12:30 p (1/2 game) Jv boys - 1:30 p V girls - 3:00p V boys - 4:30p

Box Elder Bear Family:

Attention Box Elder Family: We will be starting school an hour late today due to weather conditions. Parents expect your child's bus to be about an hour behind schedule.

Public Notice from Superintendent MacDonald: